Categories:
Fire Detection, Flame detectors
SKU:
Maker : Tyco
Model : 811F
Description : Flame Detector
Part no : 516.800.007
Ship Automation can supply New & Refurbished detectors for Tyco.
To receive quote for Tyco 811F Flame Detector, kindly mail us on info@shipautomation.com
Characteristics
Meausured value: Application domain:
The Tyco 811F (516.800.007) is a digital addressable IR Flame Detector. The Tyco 811F is equipped with high end features such as "Solar Blind" operation for false alarm free reliability and an automatic health check feature. The Tyco 811F Flame Detector can detect a 0.1m2 flaming fire at a 20m range.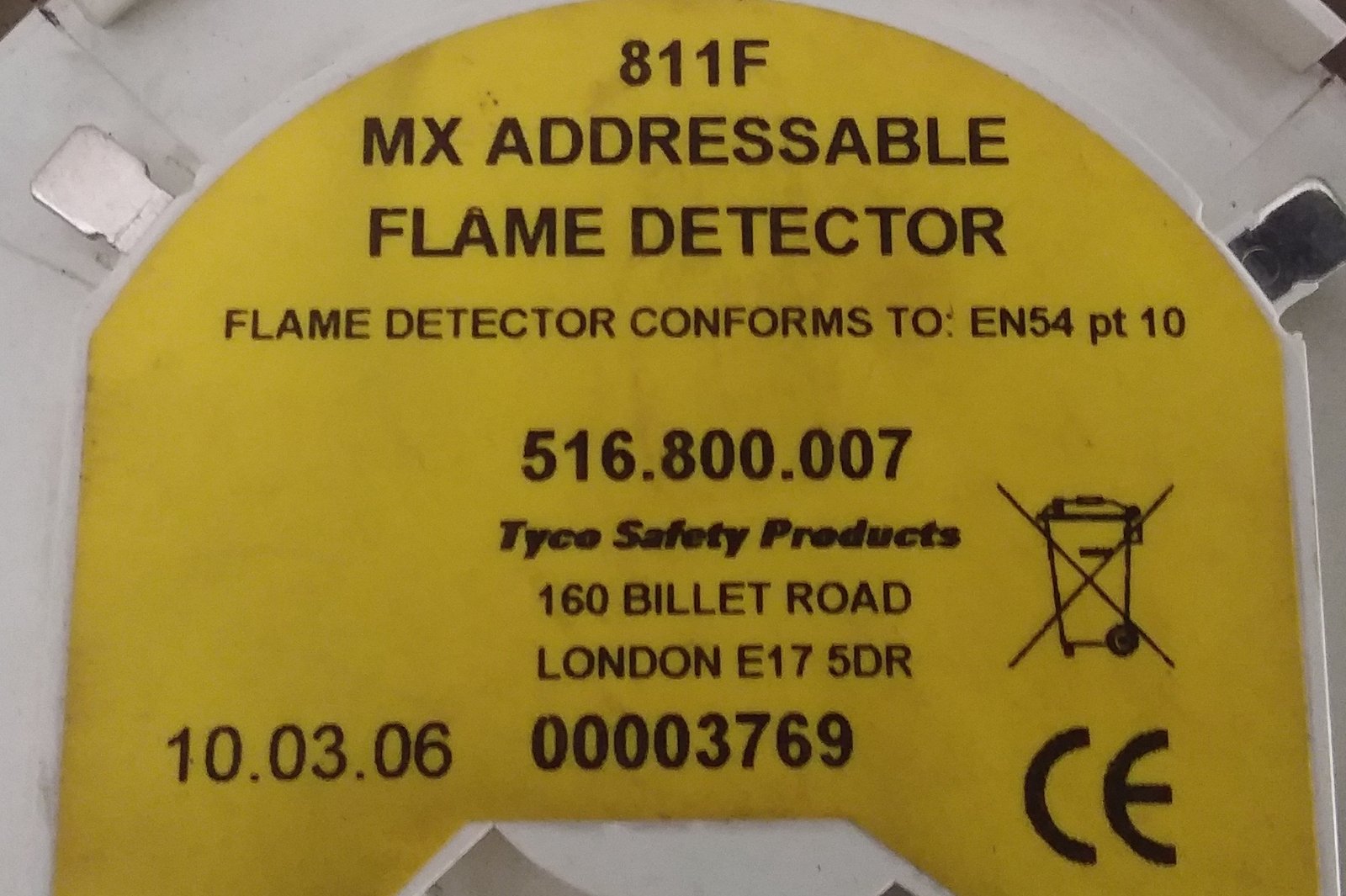 To order Tyco 811F Flame Detector (516.800.007) , contact us on below :
Thanks & regards, 
Ship Automation
Office 204 , Aangi Arcade , Attabhai Road , Bhavnagar 364001 , Gujarat , india .