Categories:
Fire Detection, Flame detectors
SKU:
Salwico Addressable/Conventional IR Flame Detector 
Model : AC-IR-3Fq
Part no. 5200236-00A
General Description
The AC-IR-3Fq is a triple frequency conventional infrared flame detector produced using the latest in manufacturing technology. It is supplied with an array of advanced features, making it 'better by design'.
The Detector is using infrared elements suitable for the detection of smokeless combustible liquid and gas fires, as well as smoke-forming open fire involving carbonaceous materials as contained in wood, plastics, gases, oil products etc.
The Fire evaluation process is done by triple Infrared (3Fq) sensor, protected by a sapphire glass filtering >6.0µm wavelength radiation.
Sensor measures the hot carbon dioxide in a specific flame wavelength; the B and C sensors simultaneously measure the interference radiation in near wavelengths.
This technique together with intelligent signal processing through microprocessor and custom algorithms, achieves excellent detection reliability while maintaining the highest immunity to interference radiation and sunlight.
Features
Triple Frequency IR Detector
Low current draw
Suitable for installation in damp environment
Easy Maintenance
Remote LED Option
Approved to UNI EN54-10 Ed. 2002
Characteristics
Meausured value: Application domain: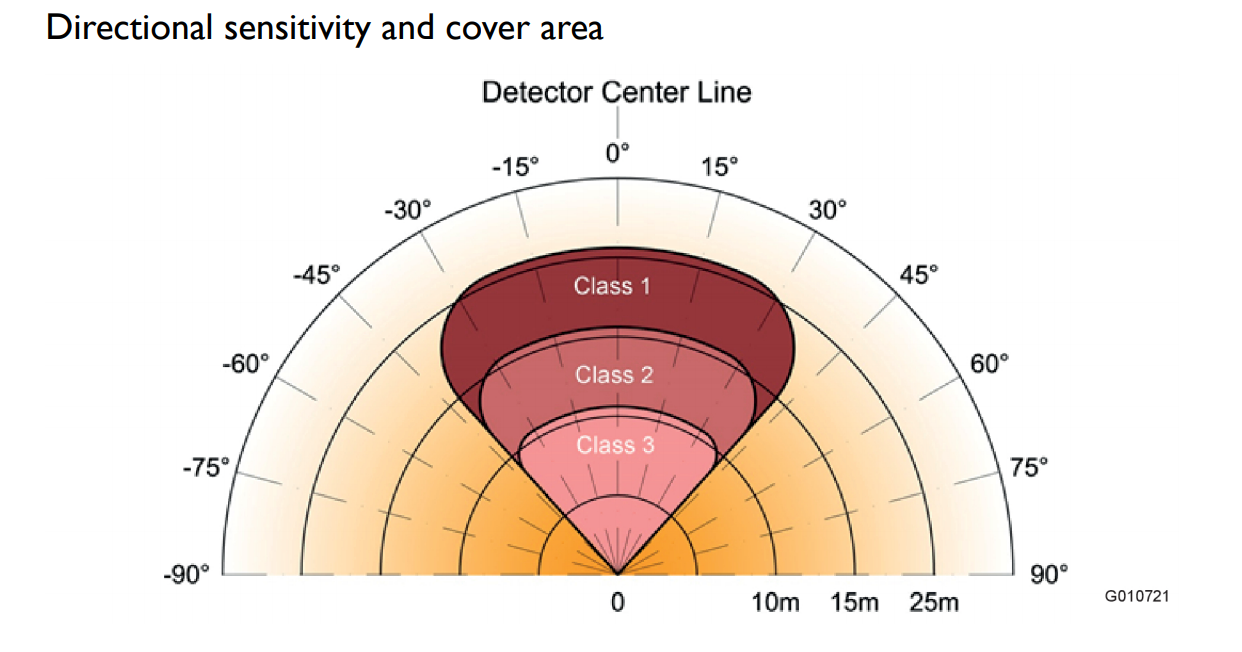 Data
Electrical Specifications : Conventional Mode (incl. Base)
Nominal working voltage : 24 VDC
Working voltage : 14-30 VDC
Working current : 0.45 mA
Alarm current : Max 30 mA
Electrical Specifications Addressable Mode (incl. Base)
Nominal working voltage : 30 VDC
Working voltage : 22-38 VDC
Working current : 0.6 mA
Alarm current : 1 mA
Current when short circuited : 12 mA
Environmental Specifications
Application Temperature Range : -25 °C to +75 °C
Humidity : Up to 95%
Mechanical Information
Height : 69 mm (including base)
Diameter : 103 mm
Weight : 250 g
Weight with IP65 Base : 380 g
Wire Gauge for Terminals : 2.5 mm2
Colour : White  RAL9010
Material : Polycarbonate Flame Retarded Cl. UL94V0
IP Rating : IP65 (IP67 with locking screws)
To Order Salwico AC-IR-3Fq , Please contact us on below details :
Email : info@shipautomation.com
Tel : +91 9624 424242