Categories:
Bilge Alarm Monitor, Dackma Hamburg
SKU:
The OMD-21 Bilge Alarm Monitor was designed by Deckma Hamburg GmbH for use in conjunction with 15 ppm Oily Water Separator Systems.  Even though the OMD-21 is no longer in production, it is fully supported.
Ship Automation can supply New & Refurbish OMD 21 from our stock .
To Inquire further please contact us on Info@shipautomation.com
Characteristics
Meausured value: Application domain:
Deckma OMD 21 measures the oil content in the sample through the advanced light scattering principle. The OMD-21 provides two independent alarm contacts, for the operation of an audible alarm and/or operation of an automatic overboard discharge shutdown device.
The features are :
Robust Construction
2 adjustable independent Alarm point
Light Weight design (2.55kg)
Automatic Voltage Adjustment
2 Digit LED Display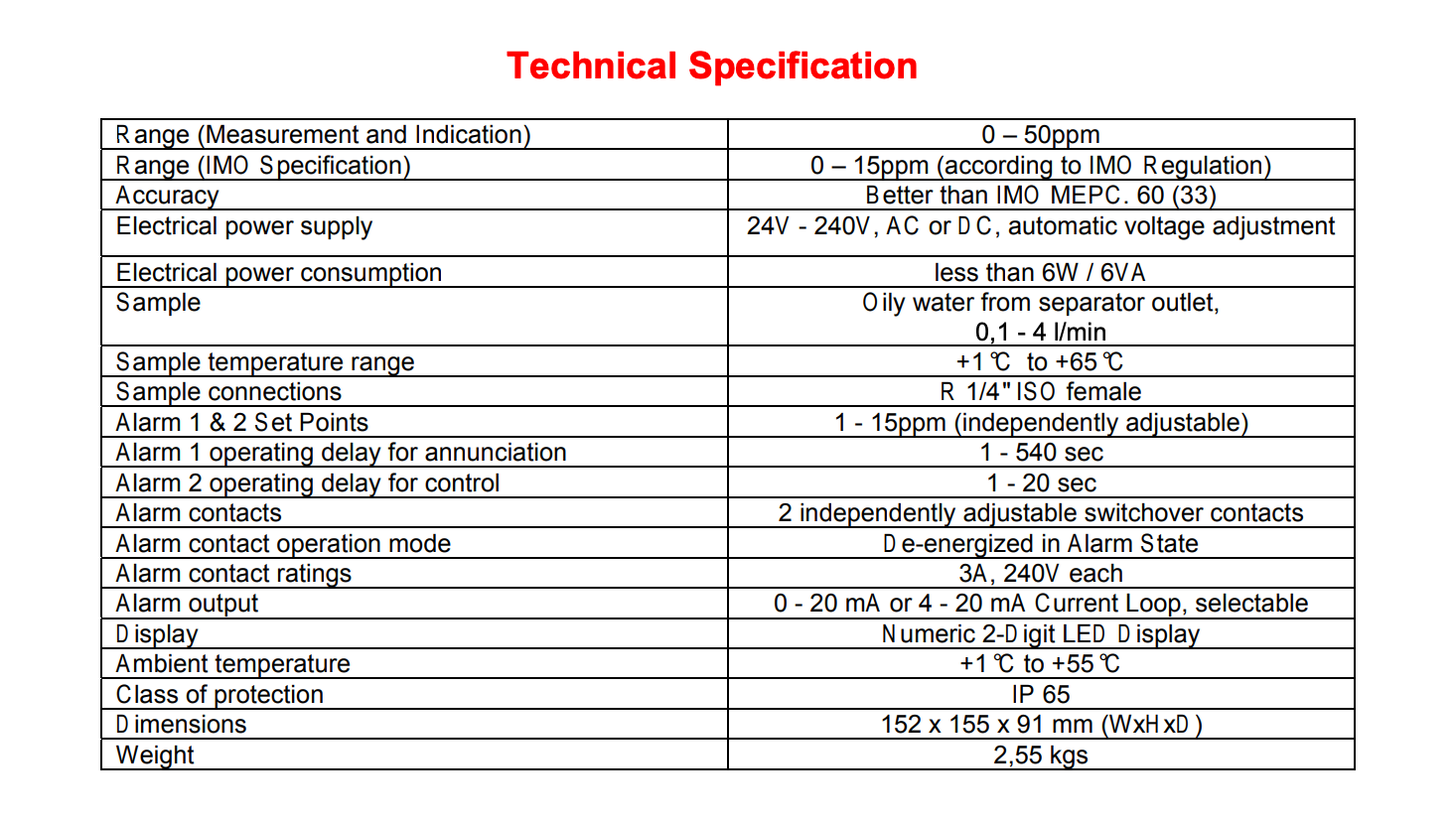 To order Deckma OMD 21 (Oil Monitoring Device) , please contact us on below :
Thanks & regards, 
Ship Automation